Flex Business Phone Service Provider
Cloud Business Phone Systems Built for Your Business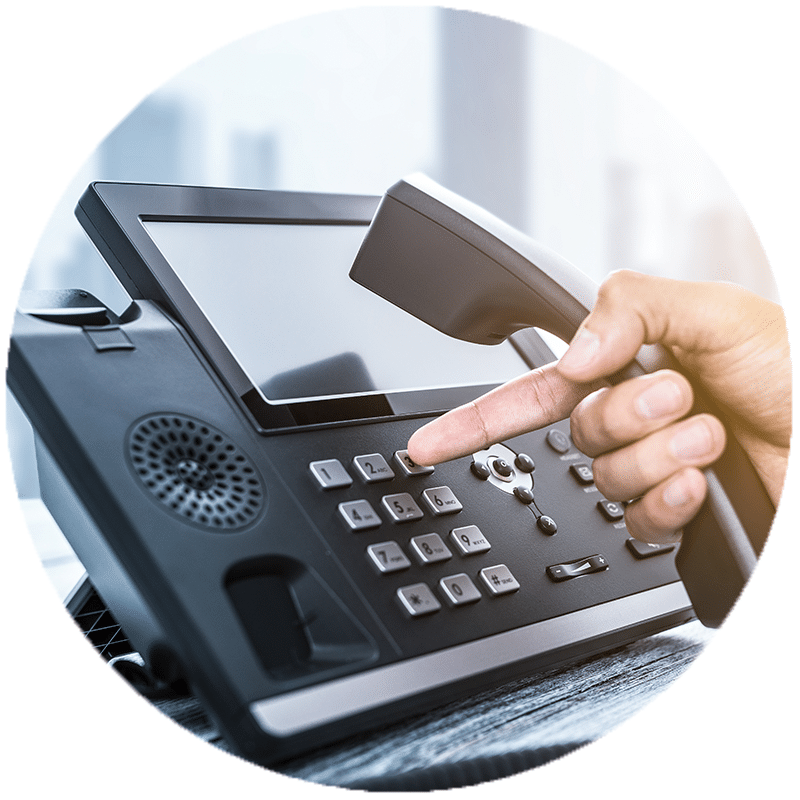 What is a Business Phone Service?
A business phone service is a telephony system that allows companies to make and take calls through the use of POTS (plain old telephone service) lines or via the Internet with VoIP (Voice-over Internet Protocol) technology. VoIP business phone services require a business to have an internet connection with enough bandwidth to hold simultaneous calls.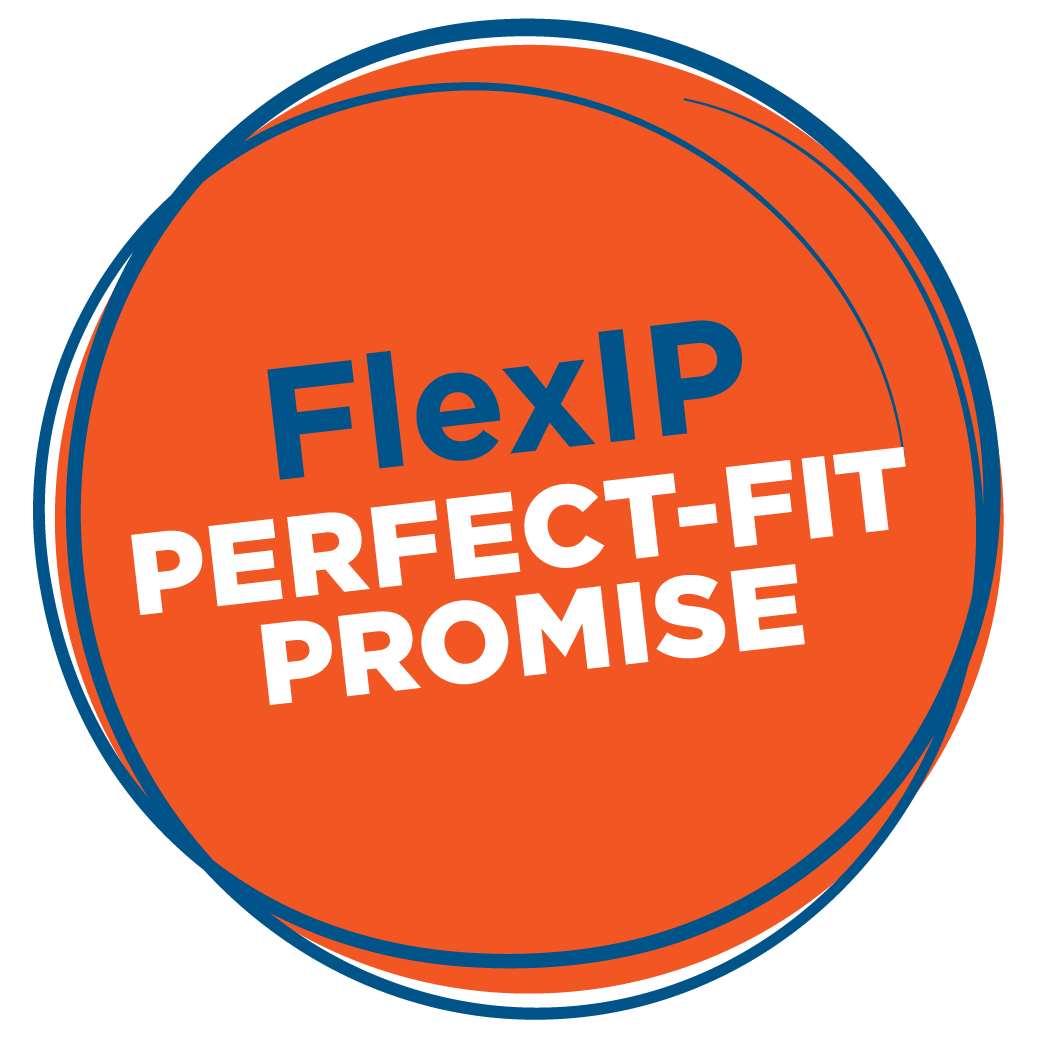 No Boxes. No Bundles.
No Excuses.
FlexIP Delivers Managed Communications Customized for Your Business and Optimized for Performance.
Flex Business Phone Systems
FlexIP Solutions offers cloud business phone systems, UCaaS service and communications solutions, customized for your business needs and optimized for performance, including: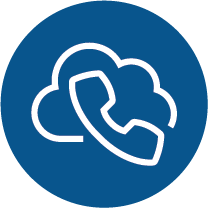 Never buy or maintain a phone system again with our feature-rich and future-proof hosted VoIP phone system delivered as a service for a predictable monthly fee.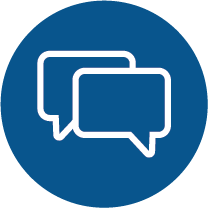 Flex UCaaS
Integrate voice, video, presence, instant messaging and more into a single interface accessible via desktop or mobile devices with the Flex Hosted VoIP add-on.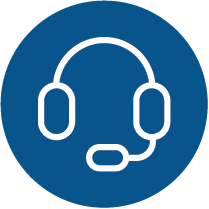 Flex Contact Center
Engage in conversations with your customers via voice, email, chat, text or social media with our omnichannel cloud contact center solution.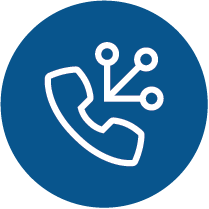 Flex Trunking
Leverage your PBX investment, right-size your calling capacity and add IP functionality like call recording with our SIP trunking service.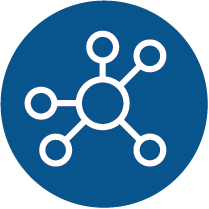 Flex Networking
Get quality of service and always-on voice and video communications with security and traffic prioritization in one solution.

Flex Meeting
Leverage our cloud collaboration tools for most meetings — from team workshops and customer demos to training webinars and virtual conferences.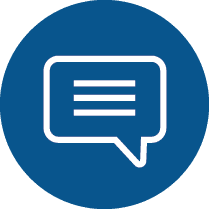 Flex Text
Use the Flex Text Business Texting Platform to reach clients with SMS and MMS text messages delivered from your business or toll-free phone number.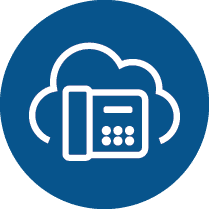 Flex Fax
Flex Fax delivers the functionality you expect from traditional fax machines plus the flexibility, cost advantages and advance capabilities of a modern cloud service.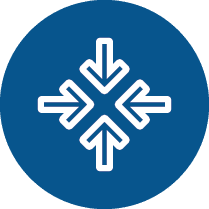 Flex Direct Routing for Microsoft Teams
Our Direct Routing service transforms your Microsoft Teams app into an advanced phone system, so you can call externally from the same Teams workspace you use for collaboration.
Hosted VoIP
Hosted Voice over Internet Protocol (VoIP) is a type of Internet-based telephony communication service offered and managed by a hosted VoIP service provider to a business client.
A hosted VoIP service will convert a user's voice from audio signals to digital data packets and send that data through the Internet.
Hosted VoIP replaces traditional plain old telephone services (POTS) lines and analog equipment and hardware with a cloud-based phone system.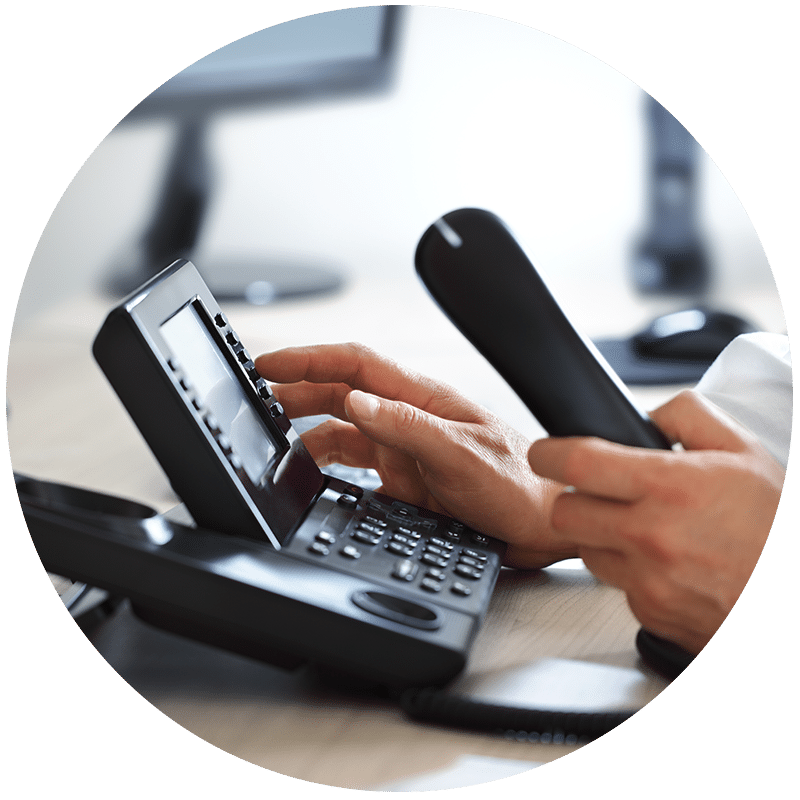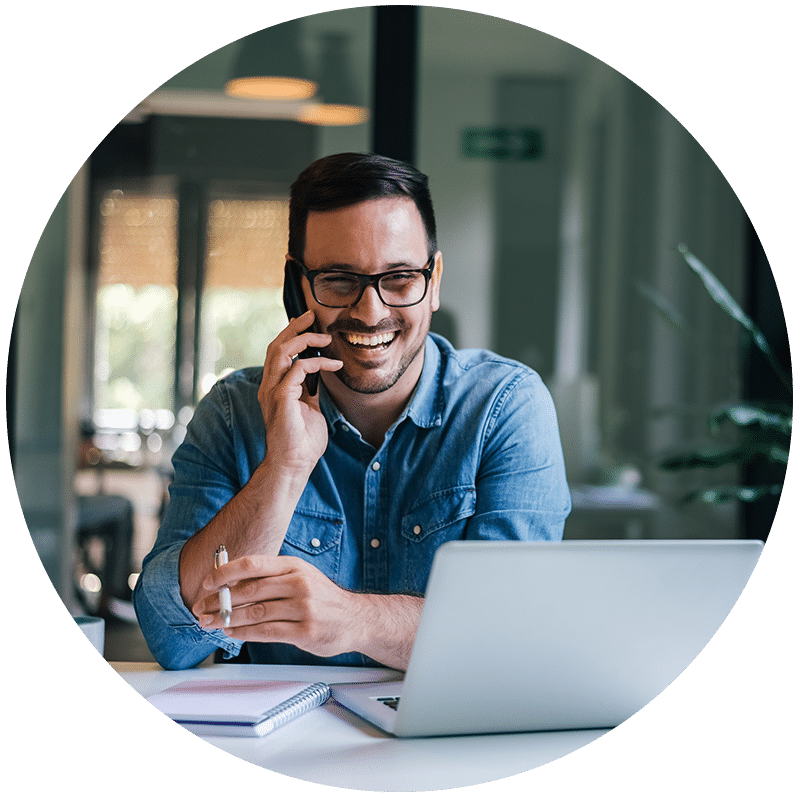 Unified Communications as a Service (UCaaS)
UCaaS is an acronym for unified communications as a service. It combines Internet-based phone and messaging into a full-featured communications platform. Companies adopt UCaaS to provide staff with collaboration tools to work anywhere – in the office, at home or on the go. UCaaS solutions function across a user's computer, desk phone and smartphone.
Unified communications integrate communications technology together, including phone, chat, messaging and video conferencing – rather than having each technology be a separate application, businesses can get the benefits of each system in an all-in-one platform.
SIP Trunking
Session Initiation Protocol (SIP) trunking is a service offered by a communications service provider that uses the protocol to provision voice over IP (VoIP) connectivity between an on-premises phone system and the public switched telephone network (PSTN). 
A SIP Trunk service that replaces the physical connections to your communications system with less expensive and more flexible virtual connections. SIP Trunking eliminates the need for traditional analog, T1 or PRI lines and moves business phone systems into the advanced world of IP communications.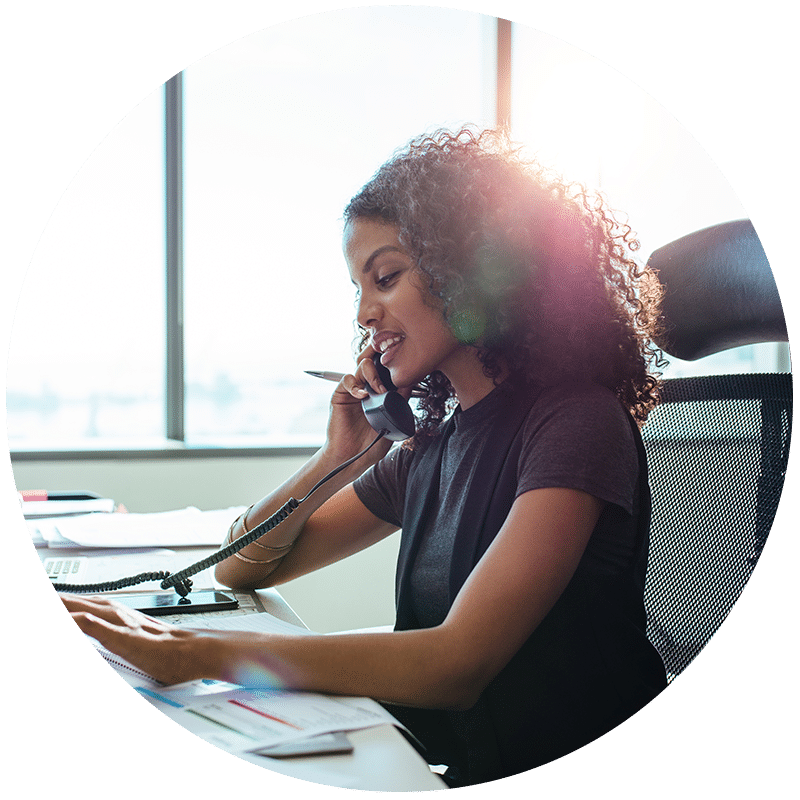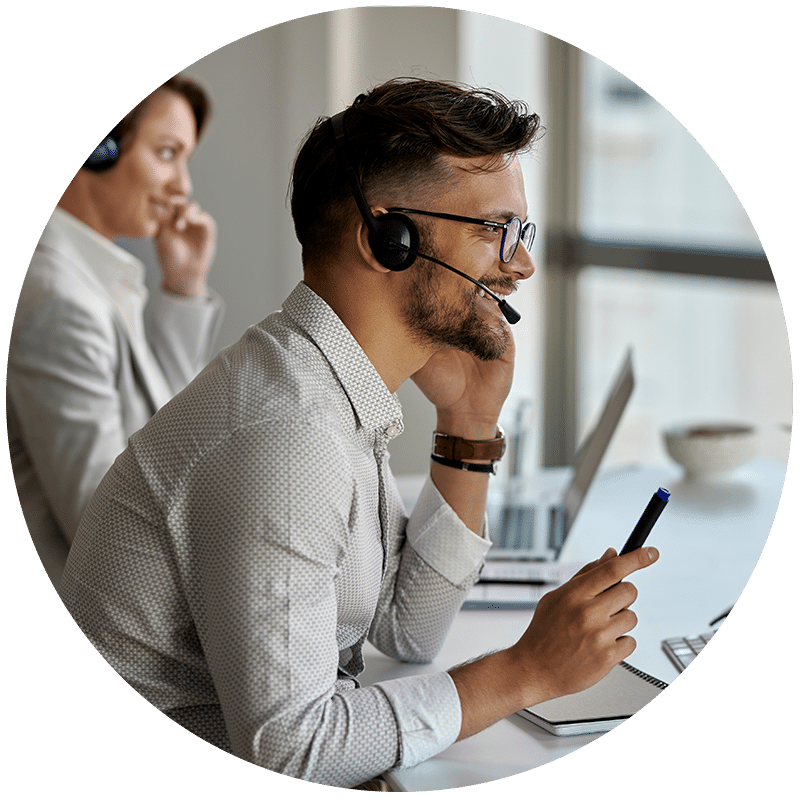 Contact Center
A contact center or CCaaS service is a central point from which organizations manage all customer interactions across various channels. Their primary purpose is to offer customers efficient and effective technical support, customer service and sales assistance.
Contact centers typically include one or more call centers but may also include other types of customer contact channels, including emails, webchats and social media interactions.
Why Switch to Flex Business Phone Services?
Companies switch to Flex business phone services for these key reasons:

The FlexIP Perfect-Fit Promise
Our Perfect-Fit Promise takes a holistic view of your company's needs and objectives and delivers a white glove, fully managed communications solution that:
Lowers your costs by delivering only what you need when you need it
Delivers the most advanced features and customization in the market
Scales affordably and reliably
Enables fast and efficient multilocation and remote workforce management
Offloads setup, training – and ongoing training for new employees – to our team
Provides you with a true, single-point-of-contact for fast resolution of any issues you have. We even interface with your data provider, so you don't have to.

About Most VoIP Providers
Deals are made, contracts are signed, checks are deposited, and the average VoIP provider you've paid to maintain your service walks away – figuratively and literally – with your money.
All you have to show for your trouble is a one-size-fits-all solution and vague assurances of hands-on support. But the moment an issue arises, the support is nowhere to be found.
Today's VoIP providers are not service companies; they're marketing companies pushing a low-priced recurring revenue service.
And, they're counting on sales volume, not satisfied customers, to pad the bottom line.
After years of cleaning up the problems other Phone Companies leave behind, FlexIP Solutions is revealing insider secrets in our exclusive eBook, so your business can make a better buying decision.
Frequently Asked Questions About Business Phone Services
The experts at FlexIP Solutions have been solving communications challenges for businesses for decades. In that time, we've run across plenty of frequently asked questions (FAQs) about business phone services that can help businesses decide what sort of business phone system they need.
How much do business phone systems cost?
Industry averages place most business phone systems anywhere from $20 to $30 per user, however, this is variable based on the features of each specific seat. FlexIP Solutions' business phone system pricing is competitive in the market – your business can get a common area phone from us as low as $11.99 a month, but every seat is priced to your exact requirements. We'll give you a detailed quote based on each seat's unique needs after our consultation call. You can learn about FlexIP Solutions' four-step process for quoting business phone system services here.
How do I setup a business phone system?
The setup process is unique to each business phone system provider and is variable, however the initial installation of a phone system typically requires on-site setup from a technician. There are exceptions with self-serve solutions, but the probability of error in setup increases for self-serve deployments, especially if a small business has no prior experience installing phone systems. FlexIP Solutions will always conduct on-site installation and training for new customers. 
While there is variance between providers, generally speaking, the setup of a business phone system involves the following steps:
Accessing the phone system portal or admin dashboard
Setting business hours
Configuring team extensions and voicemail
Designing call flows
Enabling advanced call routing and auto attendants
Forwarding calls to toll-free and local numbers
Turning on custom greetings and call recording
Installation of the soft client onto user devices
What's the best phone system for small business?
The best phone system for a small business would typically include a hosted VoIP deployment with UCaaS over-the-top of it for better communication and collaboration for remote, traveling or hybrid workers. In some unique circumstances, a small business may need to deploy a contact center solution if they handle large volumes of calls or need to provide a comprehensive omnichannel customer experience (CX), though those are typically used for call centers and enterprise organizations.
What is Hosted VoIP?
Hosted VoIP (voice over internet protocol) is an internet-based telephony service managed by a service provider partner. Hosted VoIP replaces POTS (plain old telephone service) lines and analog, on-premises equipment and moves your business telephone system to the cloud. Hosted VoIP is often also referred to as hosted PBX (private branch exchange).
You can learn more in our blog on what is hosted VoIP.
What is UCaaS?
UCaaS, which stands for Unified Communications as a Service, integrates communications capabilities such as phone service, chat and messaging functions, and video conferencing into one comprehensive, outsourced platform.
You can learn more in our blog on what is UCaaS.
What are the differences between UCaaS and CCaaS?
The primary differences between UCaaS and CCaaS include the following:
UCaaS differentiators from CCaaS:
UCaas is related to internal communications
UCaas is focused on team collaboration
UCaaS provides a multichannel platform that unifies all communication channels in one interface
CCaaS differentiators from UCaaS:
CCaaS is related to external communication
CCaaS is customer service focused
CCaaS provides omnichannel communication
You can learn more in our blog on UCaaS vs CCaaS.
Are there other services that Flex offers with phone services?
FlexIP Solutions offers several companion solutions to our business phone services offerings, including direct routing for Microsoft Teams, enterprise business text messaging, hosted faxing and more. You can learn more on our services page.
What kinds of phones do I use with a cloud-based phone system?
Cloud-based phone systems use IP desk phones and conference phones from various phone manufacturers, including Yealink, Poly (former Polycom), Cisco and other providers. You can see which hosted VoIP phones FlexIP Solutions offers to meet your needs here.
Ready for Communications Your Way?
Contact a FlexIP Solutions Specialist Today