Flex Trunking
Pay Less & Get More from Your Current Phone System – Really!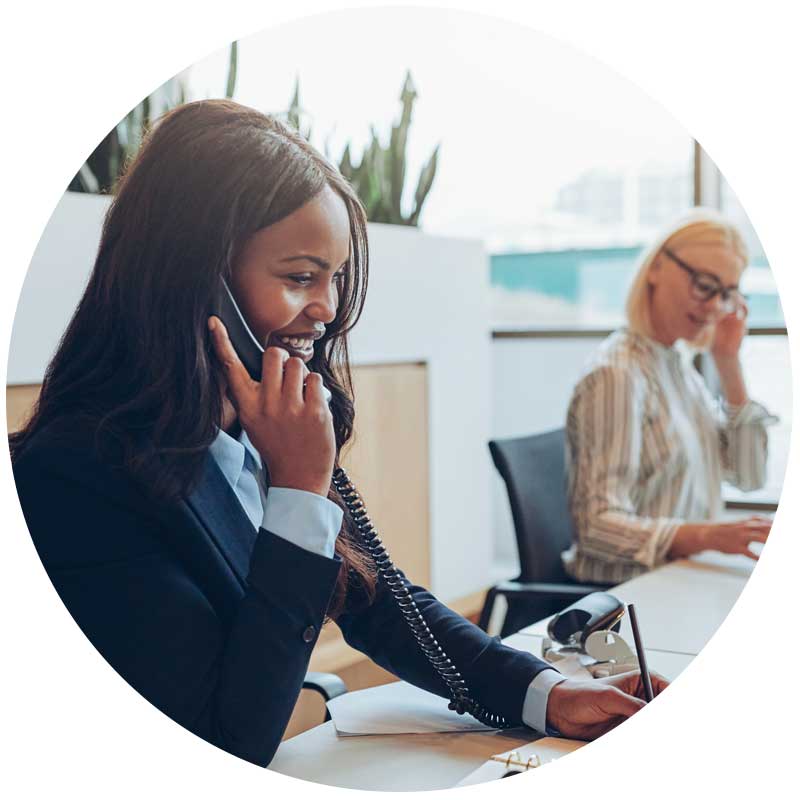 Flex Trunking brings new capabilities to your aging phone system, extending its life and your investment.
Here's how: Flex Trunking is a SIP Trunking service that replaces the physical connections to your communications system with less expensive and more flexible virtual connections. Flex Trunking eliminates the need for traditional analog, T1 or PRI lines and moves your phone system – and your business – into the advanced world of IP communications.
So, you actually do pay less and get more from your current phone system!
Savings & Scalability Today…
Enhanced Services Tomorrow
Right-size Your Costs
SIP Trunking expands with your business. Unlike traditional connections, you buy exactly the number of call paths you need, so you can right-size your costs.
Quickly Scale Call Capacity
With physical connections, adding capacity takes time. SIP Trunking's virtual connections can be programmed to handle more concurrent calls on the fly.
Never Miss A Call
In an emergency or when all lines are busy, SIP Trunking allows you to easily reroute traffic to another location or phone number, so you never miss a call.
Keep Your
Existing Phone System

Our SIP Trunking service works with all major IP PBX brands. Not on our list? Gateways can connect your PBX to our service.
Get Unlimited Calling with Predictable Costs
With SIP Trunking, you get predictable monthly costs and unlimited local and long-distance calling. Plus, we offer competitive international rates when needed.
Easily Upgrade
to Cloud Solutions

SIP Trunking eases a future upgrade to a hosted PBX service. With SIP Trunking, you can take advantage of cloud services such as call recording immediately.
Take a Step Toward Advanced IP Communications
With Flex Trunking, you get the quality of a traditional connection plus a unique set of features. That's because SIP supports voice calls, conference calls, multimedia and more. Plus, SIP transmits call-related info, such as caller ID, enabling enhanced functionality.
Keep Your Phone Numbers
Keep the phone numbers your customers know even if you move to a new area code.
Establish Virtual Local Presence
Get local phone numbers for any areas where you want to project local presence even if they're out of your area.
Choose Your Calling ID
Determine how customers see your phone number – a single companywide number or each individual phone number.
Forward Calls When Busy
Send calls to alternate numbers when your PBX can't be reached because all SIP Trunks are busy.
Stay Connected to E911
Get complete support for both 911 calling and Enhanced 911 (E911), so you can access emergency services.
Multisite SIP Trunk Rollover
Calls to SIP Trunks can overflow from one location to another, maximizing capacity across your organization.
Record Your Calls
With our optional advanced recording capability, you can record and store calls, and easily access them when needed.
Monitor & Manage Your Usage
Monitor your capacity patterns and usage so you can adjust capacities to your changing needs.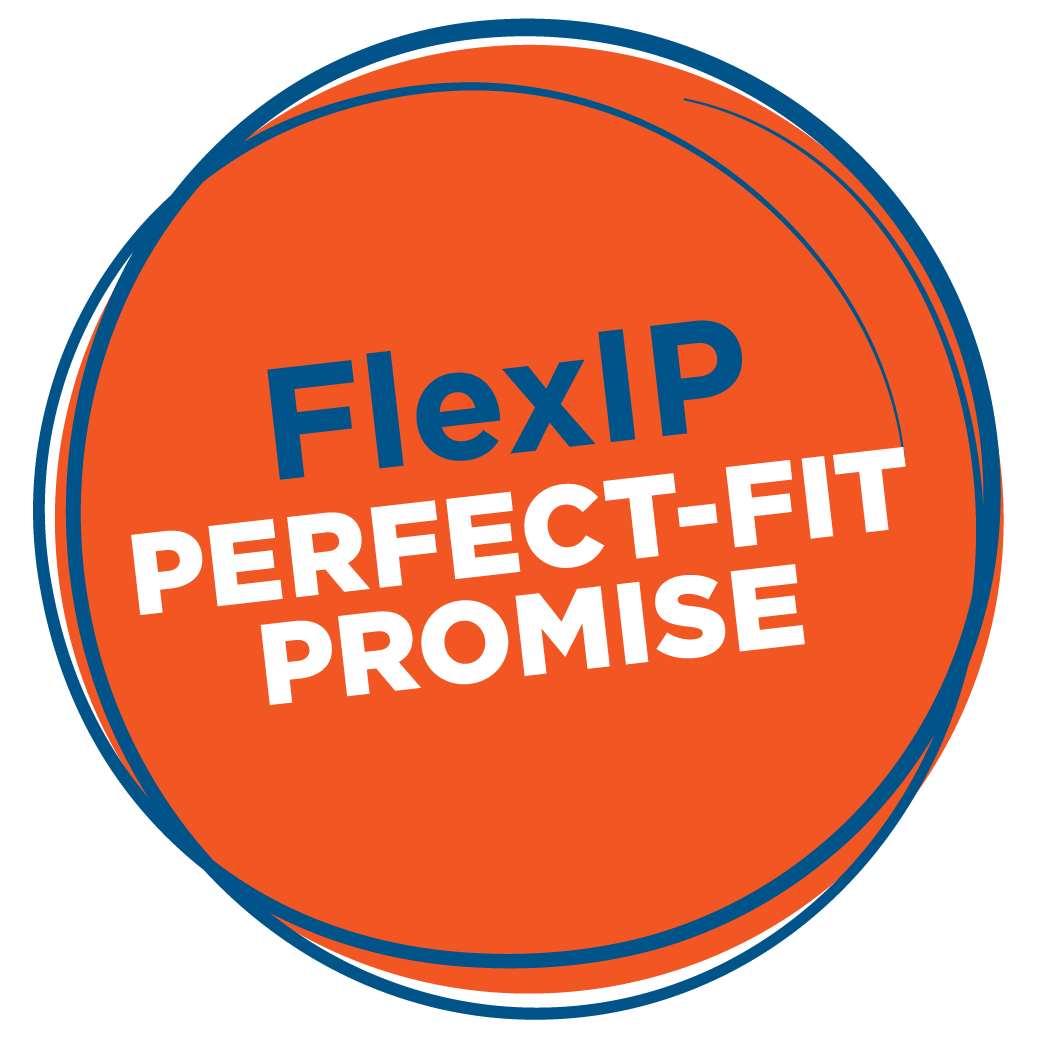 No Boxes. No Bundles.
No Excuses.
FlexIP Delivers Managed Communications Customized for Your Business and Optimized for Performance.
Flex Hybrid
Interested in a Cloud Phone System, But Not Ready to Move Everything?
With Flex Hybrid, you can ease your transition. Keep your existing phone system and roll out our cloud-based Flex Hosted VoIP to new users or new locations on your own timetable. Flex Trunking connects them together so you can still dial by extension and transfer calls intercompany while migrating to the cloud.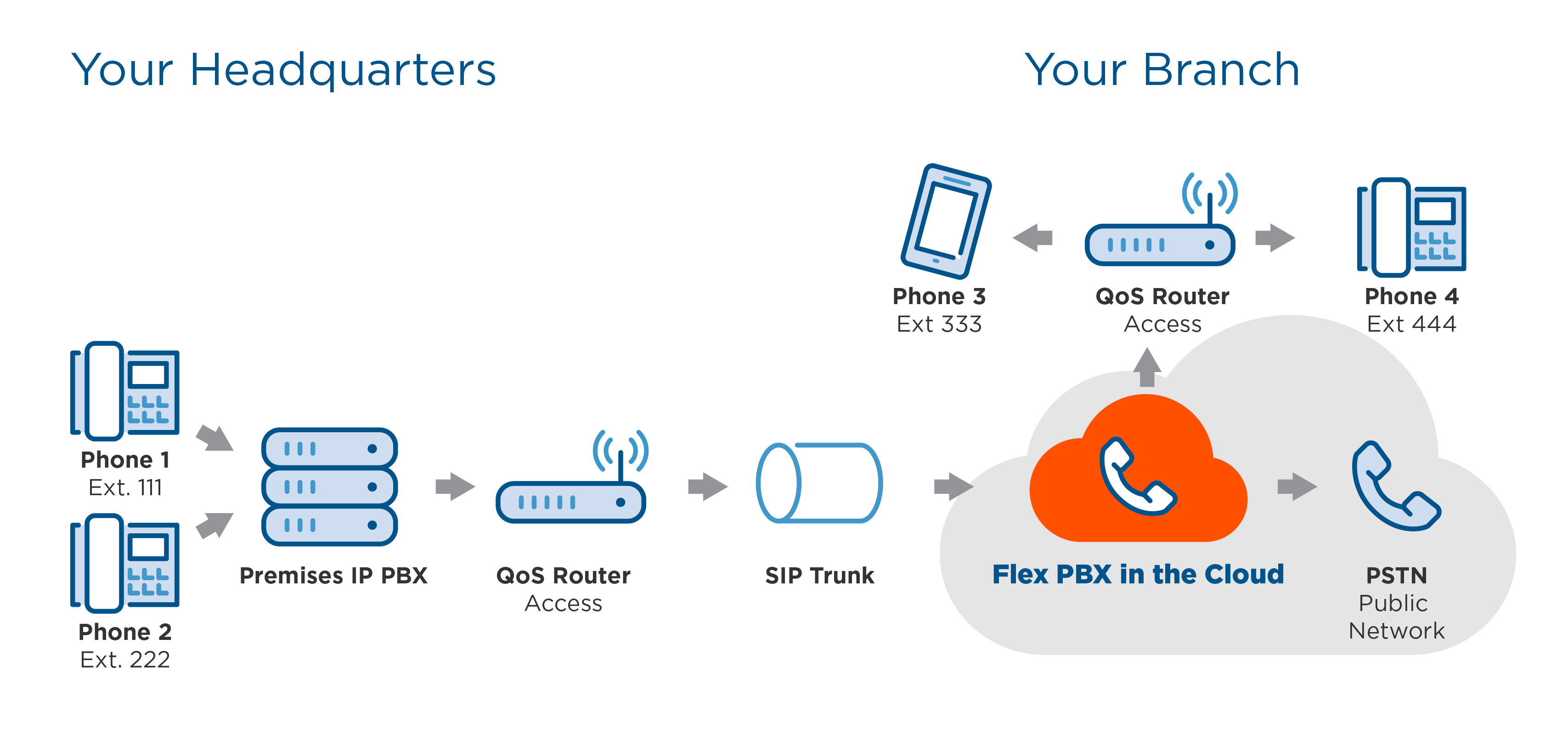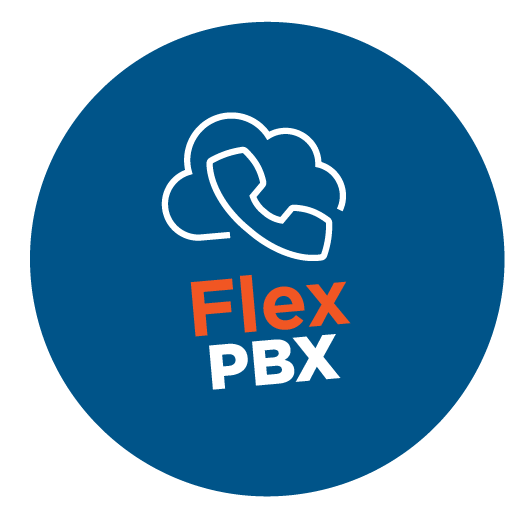 Future-Proof Your Phone System
Take advantage of a feature-rich and future-proof cloud phone system with Flex Hosted VoIP delivered as a service for a predictable monthly fee.
Ready for Communications
Your Way?
Contact a FlexIP Solutions Specialist Today