Flex Networking
Discover Your Secret Weapon in the War on Downtime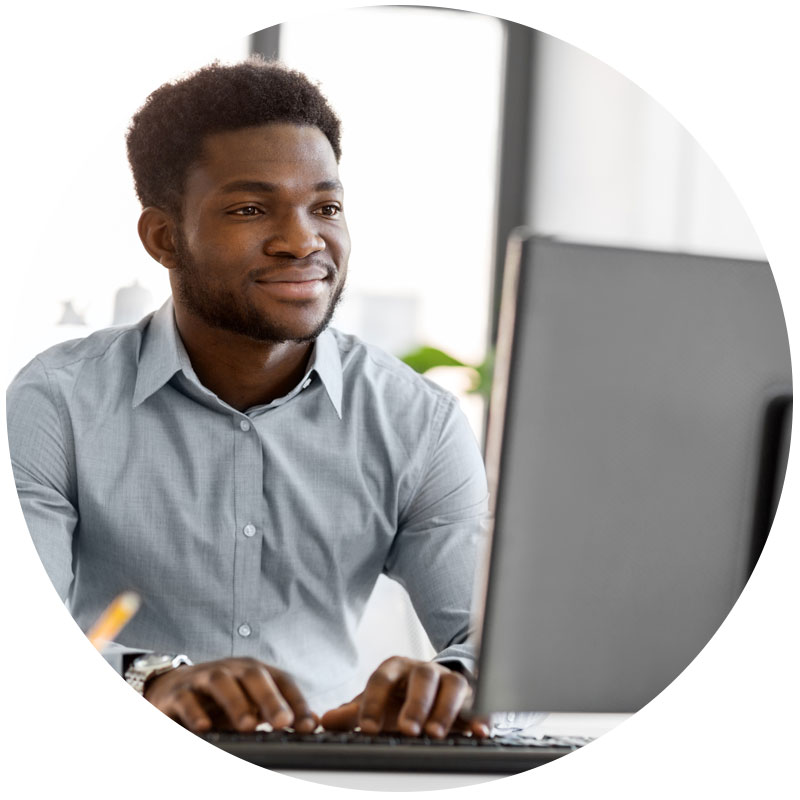 Introducing Flex Networking
Glitches and outages aren't simply inconvenient, they cost you money in downtime, lost productivity and even lost sales. Accessing your mission-critical cloud communications and applications reliably has moved from nice-to-have to must-have.
What can you do? Expensive private lines or dedicated network connections were your best options … until now.
Introducing Flex Networking for secure, always-on connections to your vital business applications.
Flex Networking Makes Your Apps Work Better
Flex Networking enables you to leverage low-cost broadband Internet to improve the performance and reliability of your connections to critical cloud applications, such as:
Virtual Private Networks (VPNs)
Flex Networking: How it Works
Flex Networking leverages Software-defined Wide Area Networking (SD-WAN) technology and a distributed architecture to manage traffic in real time across multiple Internet connections, including fiber, cable, DSL or wireless.
Unlike other SD-WAN solutions, Flex Networking uses routers at your premises and uniquely deploys dedicated gateways into major Internet peering hubs — the key to enabling end-to-end visibility and control over your increasing traffic to the cloud.

Extra Redundancy Options
In addition to the built-in network redundancy of our platform with two gateways and two upstream IP feeds, we can enable additional redundancy options:
Warm standby routers at each location, which are ready to plug in if the primary router fails
Active redundant routers between two separate firewalls and two diverse connections with dual entrances
Flex Networking maximizes Internet uptime and performance with these capabilities:
Bandwidth Aggregation
We seamlessly integrate up to four Internet connections of varying quality and size from multiple providers, pooling bandwidth of all links combined.
Bi-directional Dynamic QoS
We prioritize traffic to meet your specific needs. That means real-time traffic, such as VoIP or video or other critical apps like your VPN take precedence over email and web surfing.
Tunneling Traffic
We tunnel your traffic from our on-premises router to our cloud-based infrastructure over aggregated connections to enable bidirectional control and visibility.
Same IP Address Failover
We offer an IP address block for failover without dropping sessions. Plus, save by sourcing broadband without IP addresses and keeping your IP addresses if you relocate.
Direct Connections
There's no need to deploy routers with your cloud providers. We're either directly peered, or a quick hop or two away from your SaaS providers on an Internet backbone.
VPN Traffic Optimization
We optimize VPN traffic for stable site-to-site connectivity over any Internet connection from any ISP, enabling you to migrate from MPLS to more cost-effective broadband.
Intelligent Load Balancing
We monitor the quality of your connections, balancing traffic loads in real-time to match your application performance needs traffic needs to circuit conditions.
Layers of Redundancy
We connect your locations to two gateways linked by a redundant Internet backbone and diverse upstream IP feeds. Standby and active spare routers can add more redundancy.
Flex Networking Experience
Flex Networking does a lot, but it's surprisingly easy to deploy. And, once installed, it's backed by our support teams and hardware replacement guarantee.
Disruption-free Deployment
Realize the benefits of Flex Networking from day one with easy implementation. Experience the results every day with quality connections.
Plug-and-Play Installation
Your Flex Networking Router arrives pre-configured, tested and ready to go. Installation is as simple as changing the IP address on your firewall and/or WAN- devices.
Zero Impact on Existing Security
Unlike other SD-WAN routers, there's no need to replace or disable your firewall, so your preferred security practices stay intact.
Centralized Visibility & Reporting
Our dashboard provides centralized visibility and alerting, plus details on ISP circuit quality, bandwidth utilization and more. Real-time email alerts you to network status and health.
Proactive One-Call Resolution
If there's an issue, FlexIP's technical team proactively notifies you, your IT staff or third-party technical consultants. We will work with your ISP on your behalf to speed resolution.
Free Overnight Router Replacement
In the unlikely event that a router stops working, we'll replace it with overnight delivery to your location – free of charge.
Ready to Win the War on Downtime?
Contact a FlexIP Solutions Specialist Today