Unified Communications Provider Launches New Branding & Website to Connect Companies with Customized & Optimized Managed Cloud Communications Solutions for Work Anywhere & Business Continuity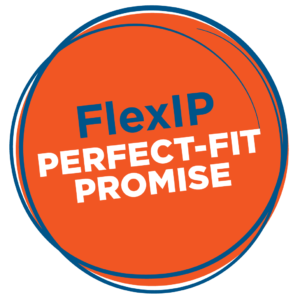 MONTVILLE, N.J. – May 5, 2020 – FlexIP Solutions, a nationwide provider of custom managed communications services to businesses, announced today that in an era of one-size-fits-all communications services, it is offering managed communications solutions with the "FlexIP Perfect-Fit Promise" to businesses of all sizes, enabling them to support work anywhere and business continuity. The principles behind the FlexIP Perfect-Fit Promise have fueled FlexIP Solutions' success for more than a decade and are now guaranteed with the launch of the company's new branding and website at www.flexipsolutions.com
FlexIP Solutions delivers managed communications and collaboration solutions, such as cloud PBX, SIP trunking, unified communications, contact center, SD-WAN and more – all customized for the best fit, optimized for the best performance and designed for the best value. Recently these solutions have been tried and tested to successfully enable work anywhere, including work from home, and business continuity.
"For years businesses have had to squeeze themselves into prepackaged, overpriced service bundles offered by most phone companies. It's marketed as more convenient for customers, but in reality, it's just more expedient and profitable for the provider. We think businesses deserve better," said Jeff Ross, Convergence Specialist at FlexIP Solutions.
"Literally everything we offer is a la carte. We work with our clients to build the communications solution that's best for their team, down to the individual users. And, we don't abandon our customers to self-service websites; we manage the solution to ensure its working, and we answer the phone if there's a question or problem."
FlexIP Solutions has answered dozens of calls from companies that needed to transition quickly to remote work. Existing customers already were situated well to make the move by activating softphones on laptops and smartphones. New customers also were turned up in days.
FlexIP Solutions delivers this high level of service — in good times and challenging times — at an affordable subscription rate made possible by the efficiencies of its managed services approach.
"And, if we don't deliver as promised, we will refund your initial payment — guaranteed," said Ross.
To learn more about the FlexIP Perfect-Fit Promise, visit www.flexipsolutions.com/perfect-fit-promise. To talk to a convergence specialist or request a quote, visit www.flexipsolutions.com/contact.
About FlexIP Solutions
FlexIP Solutions delivers managed communications services customized for businesses of all sizes and optimized for best value and performance.  The company was founded in 2009 on the principles of consultative solutions engineering; white-glove service implementation; ongoing monitoring, management and reporting; and on-demand customer service from real people. Today, those best practices are the foundation of the FlexIP Perfect-Fit Promise. Solutions include Cloud PBX, Unified Communications as a Service, Contact Center as a Service, Collaboration as a Service, SIP Trunking, Secure SD-WAN, Business Continuity and Disaster Recovery, and more. For more information, visit FlexIP Solutions at www.flexipsolutions.com.
Media Contact:
Khali Henderson
BuzzTheory (for FlexIP Solutions)
khenderson@buzztheory.com
480.999.5297